Watch
(via Kate Beckinsale | Flaunt Magazine)
1 tag
Total Recall Release Dates →
4 tags
Watch
Allure August 2012 Cover Shoot  Shot By: Norman Jean Roy
Kate Beckinsale: Enjoy your beauty - Fashion &... →
Kate Beckinsale believes beauty is a "gift" that should be enjoyed. The stunning actress thinks people should appreciate their good looks and take pleasure in them while they last. Kate added that those lucky enough to have children should pass on the positive attitude to their offspring and be happy about their genetic blessings. "I feel like beauty is a gift that you have...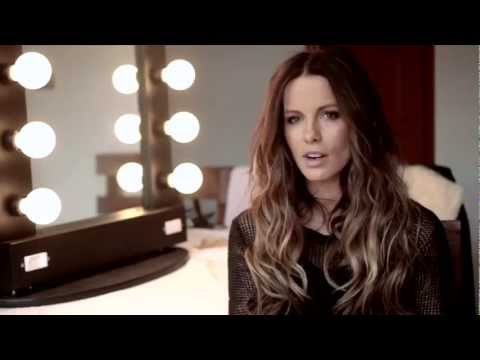 2 tags
4 tags
2 tags
Watch
Republicans, Get In My Vagina!
enriqueitu asked: Hi Kate. I'm so sad. I don't know what happened to your FaceBook fan page and account. We (your fans) haven't read a thing of you since more than 2 months. Are you okay? I don't know if I am asking to the right person. Please, respond ='(
Countdown to Underworld Awakening
xxnavguy445 asked: Hello Kate, if you would mind would you pass this on to those that follow you on here and on twitter. Let us all say a prayer for the families of those soldiers that died in Afghanistan today. 30 Brave souls on their way to help fellow soldiers payed the ultimate price. Thank you in advance Kate
4 tags
3 tags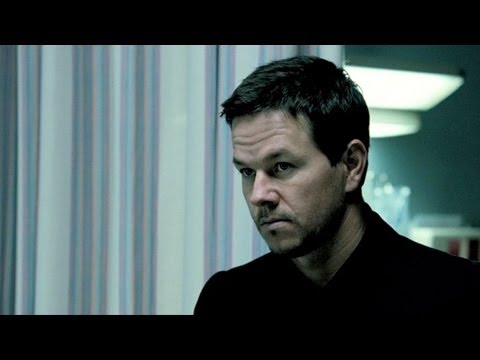 iamheartless asked: God, I feel bad that I missed your birthday. I mean, I wasn't able to greet you happy birthday. But I swear I remembered, my phone alarm went on to remind me to but I was out of town so I'm really sorry. I feel bad, because I am such a big fan of yours. I loved vampires because of your role as Selene. Ever since then, I watched your every movie from Pearl Harbor to Click to Laurel Canyon...
3 tags
1 tag
larifreeitas asked: Kate! Happy birthday!!!! I wish you all the best! *-* God bless u and give u all the happiness, health and peace! Can't wait till your next movie comes out! I love you ♥
Thanks for being such a beautiful example to me! *-*
Anonymous asked: hey kate !!! my name is michelle kincaid do you like your latex black leather costume and the black leather boots kate!!!
1 tag
If you think you are unhappy... →
red-zuan: ufocottoncandy: If you think you are unhappy… If you think your salary is low… If you think you don't have many friends…  When you feel like giving up … If you think you suffer in life, do you suffer as much as he does? If you complain about your transport system …   If your society is unfair … Enjoy life, how it is, and as it comes  There are always those who are worse off...
Anonymous asked: Hi Kate! I hope you don't think this is weird. The thing is, I'm an aspiring writer. I have published several things online via blogs and such. I've written on topics such as the dangers of Pro-Ana/Mia sites, how everyone is beautiful, advice on overcoming eating disorders/cutting/anxiety, etc. I realize that these are sensetive subjects. The thing is, I want to create awareness and...
paulinerainel-deactivated201109 asked: hello Kate! I just want to know if you are going to have a tv series soon? Thanks!


♥♥♥ Pauline.
carloog asked: Hi Kate! Thanks for following my tumblr page back. I am looking forward to the next installment of Underworld! I don't have any questions about films, but I would like to ask if you have any recommendations on places to visit in London that are more local and less touristy? I will be visiting soon and would like to do some local stuff. Thanks for any suggestions you may have!
Anonymous asked: Hey Kate! Hope all is well! Do you know when The Trials of Cate McCullough will be released?

Thanks ;)

Love, Will S.
vpreynolds asked: Hi I would like to ask, in this picture
http://i33.tinypic.com/2uqdlqr.jpg
is it the same cat suit that you wore as part of your costume in underworld?
Thank you Nathan
Anonymous asked: hi kate i am having trouble trying to register for tumblr im actaully having trouble with a url can you help me?
3 tags
Anonymous asked: hey kate i was wondering if you had a facebook or myspace?
Anonymous asked: first, thank you for chatting with me/us tonight! (02/19/11)
and secondly, i didnt know if maybe youd like to follow me or befriend one another somehow? i will be completely respectful to either answer, but i at least wanted to ask...
if so: @J.D._Cadden (twitter)
hyperbolicgirl-deactivated20121 asked: Hello Kate, I hope you're having a lovely day! I was just wondering, do you have many school-aged fans or am I one of the few?
little-m-o-n-s-t-e-r asked: Oh, Kate! I don't know if you will aswer it or not, but, ok, well, yeah, thank you so much for the reply on twitter! This is the best day in my life EVER! Yeah, i love you sweetie! I can't believe, Kate Beckinsale talked to me! I'm so lucky! I Will always love you ok? Please, never forgot it!